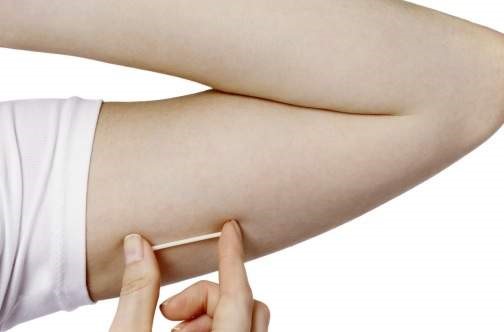 Family Planning isn't new. Contraceptives have been used in one form or another for thousands of years, throughout human history and even prehistory. In fact, family planning has always been practiced, even in societies dominated by social, political, or religious codes that require people to "be fruitful and multiply" — from the era of Pericles in ancient Athens to that of Pope Francis, today. Of course, the methods used before the 20th century were not always as safe or effective as those available today. The scientific legacy of the last century has led to significant, lifesaving advancements in many areas,  of which Family Planning is one, and should be celebrated as such.
Recent years have not just witnessed an advancement in contraceptive technology, but also an increased awareness of the health benefits of using these. Testament to this is the celebration of September 26th each year around the world as World Contraception Day.
Over the last few decades many new contraceptive methods have come forward, one of which is the Levonorgestrel-Releasing Implant – a type of long-acting reversible birth control.
So, What Exactly is a Levonorgestrel-Releasing Implant?
Levonorgestrel-Releasing Implant consists of two small rods, which are inserted in the upper arms of a woman. These release Levonorgestrel, a hormone that prevents pregnancy by stopping ovulation, which means ovaries don't release eggs for fertilization; by thickening the mucus of the cervix, which prevents sperm from entering; and by thinning the lining of the uterus, which makes implantation of an embryo less likely.
As a method of contraception, Levonorgestrel is known for its effectiveness at pregnancy prevention. The American Center for Disease Control reported Levonorgestrel-releasing implant to cause less than one pregnancy per 100 women. A study found that for the first three years of the implant, the pregnancy rates are 0, whereas, in the fifth year, there are more chances of pregnancies. The effectiveness of this method is further supported by clinical trials where eight pregnancies amongst 1393 women occurred within five years of the implant placement.
Though Levonorgestrel-releasing implants rarely lead to complications, they do have specific side effects. One of the risks associated with this implant is an ectopic pregnancy. This situation is rare as in the clinical trials mentioned above, 1 out of eight pregnancies was ectopic over five years. There is also a risk of developing gallbladder disease and hypertension or borderline hypertension. It can also be less effective in obese women. However, in most cases, this implant is overwhelmingly effective, and many women in the developing world have voiced the demand for broader availability of this device.
Why Do Women Want These Implants?
Sold under the brand name Jadelle in Pakistan, this implant owes its popularity to its effectiveness which lasts for 5 years. With many women in developing countries like Pakistan continually battling with the challenges of easy and uninterrupted access to family planning services, this implant forgoes the need for daily administration or frequent visits to a health facility. In a country where the existing transportation infrastructure leaves much to be desired and has made commuting to and from a health facility a nightmare for women, especially those residing in rural areas, the longevity of this implant is nothing short of a godsend.
Among the many demands brought forward by Pakistani women under the What Women Want (WWW) Campaign, which focused on bringing forward women's key reproductive asks, requirement for Jadelle stood out as a consistent and frequent demand.
The reason for this is simple. Many Pakistani women, especially those residing in rural areas, cannot afford contraceptives. They rely on the government for their provision, either free or at subsidized rates. A lot of low-income households in Pakistan prioritize buying food over contraceptives. Investments in contraceptives every month can be challenging and not always possible. Levonorgestrel-releasing implants, on the other hand, are a one-time investment for these women, with many women getting these free at family planning camps.
For these women, the choices are clear and straightforward: it is either these implants or hoping for the constant and regular supply of contraceptives for five years – or opting for unsafe abortions. It is no wonder that these implants come forward as the apparent winner.
From a policy standpoint, the provision of these implants to women will significantly reduce their unmet need for contraceptive. According to Pakistan Demographic & Health Survey (PDHS), "17% of currently married women have an unmet need for family planning: 10% want to space, and 8% desire to limit births but are currently not using any contraception."
With Covid-19 related lockdowns further increasing this unmet need, solutions such as those provided by these implants are the need of the time. This situation has also been highlighted by UNFPA that in Pakistan due to Covid-19 "1,228,827 to 2,149,601 additional women will be with unmet needs of modern contraception".
Like all other contraceptive methods, Levonorgestrel-Releasing Implants also have their side effects. However, according to a study, the "satisfaction women derive from the contraceptive effectiveness of Levonorgestrel implants greatly outweighs the dissatisfaction that may accompany menstrual disturbances and other adverse effects associated with implants". This satisfaction comes from the effectiveness and longevity of the method. This method is also preferred over the IUD method, which was widely supported in Pakistan during its 1960's family planning program.
For a country like Pakistan, where population troubles and surging maternal and infant mortality rates are prevalent, contraceptive use is essential to solving these problems. It not only reduces the population pressures but also helps to improve the health of women. Levonorgestrel implants are one of the most effective ways to prevent pregnancies, and there is a rise in their demand. It is indeed high time that policymakers in Pakistan listen to what women want and start giving them the type of services that are essential for their reproductive health.